Produkter
Varumärken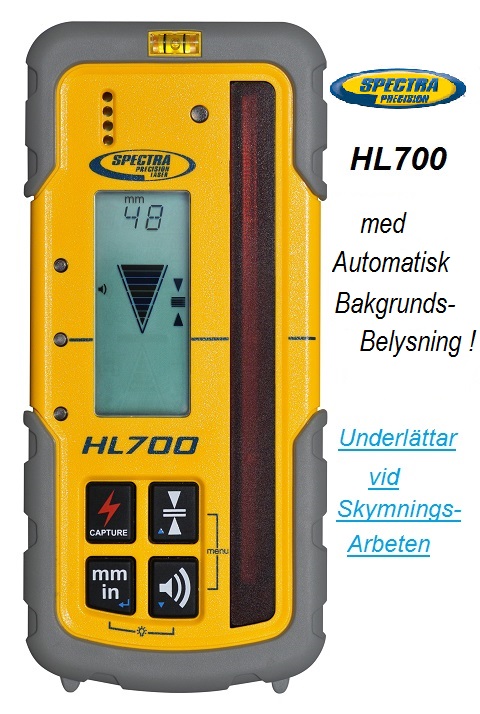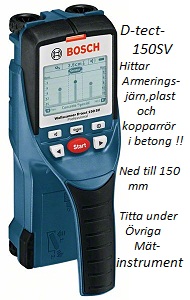 Agatec Smartrod
Begagnad Smartrod endast visad i butik
Längd 4,07m
Mottagningsfönster på mottagaren 16,5cm
Mottagningsvinkel på mottagaren 120 grader
Titta på Youtube:  https://www.youtube.com/watch?v=BFarL4P_bWQ
På engelska:
Overview for Agatec 775210 Agatec SmartRod Laser Detector and Digital Grade Rod
The Agatec SmartRod Laser Detector and Digital Grade Rod functions as an all-in-one laser receiver, grade rod, and digital measuring tape perfect for a variety of construction jobs and applications. The SmartRod detects both infrared and red visible laser beams between 610 and 780 nanometers. It has a minimum beam capture angle of 120-degree and an accuracy of ±3/32-inch.
The Agatec laser detector is a great tool which complements rotary and grade lasers and has a large LCD display, three operating modes, multiple units of measure, and a unique linear receiving technology. Ideal for reading elevations, taking cut and fill measurements, and measuring heights and lengths, the SmartRod get elevation readings four times faster and provide a quick digital readout. This is made possible with its large 6.5-inch capture window.
In addition, the SmartRod has an audio alert option wherein it notifies the user when the device detects a laser beam. Using the keypad, the volume of the tone is adjustable between normal and loud, or be turned off completely. Using three AA alkaline batteries, the SmartRod lasts for about 60 hours and can take up to 3,000 measurements. An automatic shut-off feature preserves both compartments' battery power by powering off the SmartRod after 5 minutes of non-use. With an IP54 rating, the Agatec SmartRod is protected against dust and water and comes with a 1-year warranty.
Se fler varor
Din kundvagn
Du har ännu inte lagt några varor i din varukorg.

Topplista